Martin Bell, Specialist in Bio-mechanics and Gait Analysis.
Clinical Specialist Orthotist, BSc. MBAPO HCPC Reg.

Since graduation (19 years ago) from the University of Strathclyde, Glasgow, Martin has since been fortunate to treated olympians, paralympians, has seen several clients successfully finish the Marathon Des Sables and has numerous clients who participate regularly in international sporting events.
He has worked as an extended scope practitioner for North Somerset Community partnership MSK team since 2011 and is very well connected with the orthopaedic and health professional rehabilitation teams around Bristol.
He regularly treats individuals complaining of prolonged or recurrent injury, typically suffering from an underlying hip or foot problem that has remained untreated for many years.
Martin specialist interest is in the following areas:
Lower Kinetic Chain Dysfunction and flat foot posture
Educational and postural training – Perfectly Poised, South west physio courses
Prescribing custom fabricated Orthotic insoles to correct foot knee and hip alignment
Bio-mechanics and video gait analysis  – running and walking efficiency
Prescribing arthritic offloading or knee stabilising bracing
Lower Limb Paediatric biomechanics assessment
His clients require comprehensive Bio-mechanical Gait Analysis and tailored treatment to assist their return to activity.
Martin is the grandson of,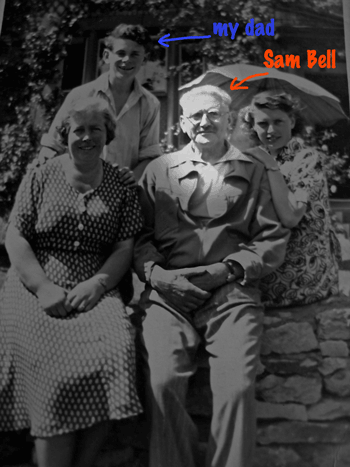 Sam Bell, a pioneering shoemaker in the 1920's who patented revolutionary techniques to standardise shoe design and improve the speed of shoe manufacture and the accuracy of their fit.
Determined also to protect his customers from injury and foot deformity, Sam Bell also gave tips to his customers how to improve their balance and walking before they were allowed to take their new shoes home.
He continues his Professional Development through regular attendance at post graduate courses. (more about martin)
Clinic: 01173701177 | Mobile: 07894 222 118