Footworks Orthotics is a specialist Bio-mechanics clinic working from Berkeley Centre Health and are based in Clifton, Bristol, UK BS81HL.  Appointments 01173701177.  The clinic unfortunately has no disabled access.
---
Footworks owner, Martin Bell, works as an extended scope practitioner for the NHS musculo-skeletal GP service treating complex hip, knee and foot injuries.  He provides specialist training for GP's, health practitioners and walking groups, related to his area of expertise.
His specialist interest is Lower Kinetic Chain Dysfunction, an instability of the interconnected leg and hip system which causes flat feet, poor knee control, loss of balance and can leave you fatigued and disinclined for exercise.
Receive tailored training to; correct poor foot posture, improve your knee control, restore hip and buttock function, correct poor posture and transform balance.  As feet are so vital in maintaining the stability of the entire lower limb, Custom Orthotic insoles can be prescribed to improve your foundations aiding leg re-alignment.
Recognising the similarity and frequency of walking related injuries seen in both his NHS and private clinics, Martin created 'Perfectly Poised',  to teach ladies how to improve their strength, balance and walking posture.
As seen in the media and on BBC, ITV, Daily Mail, The Times, The Sun, The Express and more.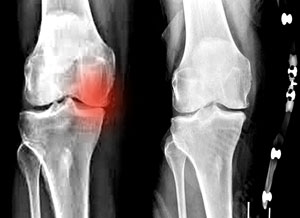 Footworks Orthotics are also the South West clinical partner for Össur, providing  specialist bracing for severely damaged or osteo-arthritic knees, allowing individuals to experience a pain free return to walking or their favourite sport.
Appointments 0117 370 1177   0845 226 9117