Physical Assessment | Dynamic Gait Analysis | Biomechanics | Footwear Advice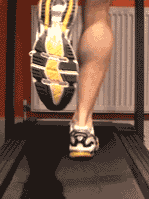 Pain slows us down and makes our bodies feel unnatural and awkward.  Gait compensations as a result of pain often cause injuries to other areas.
See video for an illustration of over-pronating feet.
Follow the link for comprehensive advice regarding stretching and injury prevention.
Using corrective insoles to provide a careful re-alignment of your feet and legs change the way your body works, allowing affected joints time to heal.  Correctly prescribed Orthotic insoles can have a profound effect on the way you walk and run, improving your bio-mechanics, giving enhanced balance and control affecting your entire musculo-skeletal system by:
Offloading key painful areas of your feet
Improving knee control caused by fatigue
Increasing comfort
Protecting against weakness and instability
Improving muscular efficiency and performance
More information about foot posture
Custom-made Everflex Orthotic Insoles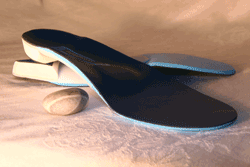 These high specification insoles are recommended as a permanent treatment option as they offer additional shock absorbency, comfort and dynamic flexibility making them the product of choice for the most active individuals.  These are perfect for running, tennis, hill walking, badminton, rugby, football and many more sports.  In use they feel springy, giving bounce and lift to each step. Each unique prescription is CAD  fabricated for accuracy and repeatability.  The soft coverings are warranted for 12 months for normal wear and tear and the rigid carbon shell has a lifetime warranty against breakage.
Each insole is easily swapped between old and new footwear, although custom-made insoles designed for running and sport will generally not be suitable for use in regular/day shoes.  Custom insoles are available for slim fitting footwear and are specially designed to provide the maximum support within low volume high heeled footwear up to a heel height of 70mm.
Super- thin, Flexible Construction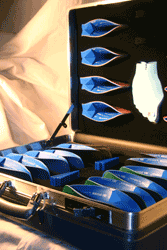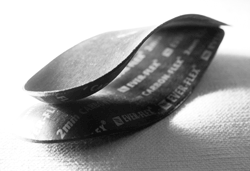 Comprising of a highly flexible carbon shell and comfortable shock absorbing coverings, these revolutionary insoles move dynamically with your feet, responding to the surfaces you are moving over, allowing a much more natural gait.
Each insole is hand finished and tailored to suit your specific requirements.
Sophisticated assessment kits allow you to "try before you buy"
All Ever-flex  carbon shells are guaranteed for life never to crack or break.
(Computer aided design computer aided manufacture)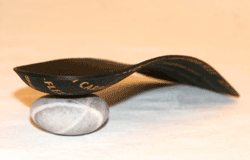 Recent advances in computer controlled manufacture and material technology allow the use of a CNC (Computer Numerical Control) carver to produce orthotic devices that are repeatable, reliable and precisely manufactured.
CAD fabrication permits the greatest accuracy and repeatability of any current design of custom insole.
These super-lightweight, long-lasting insoles are the international product of choice for thousands of sports participants.